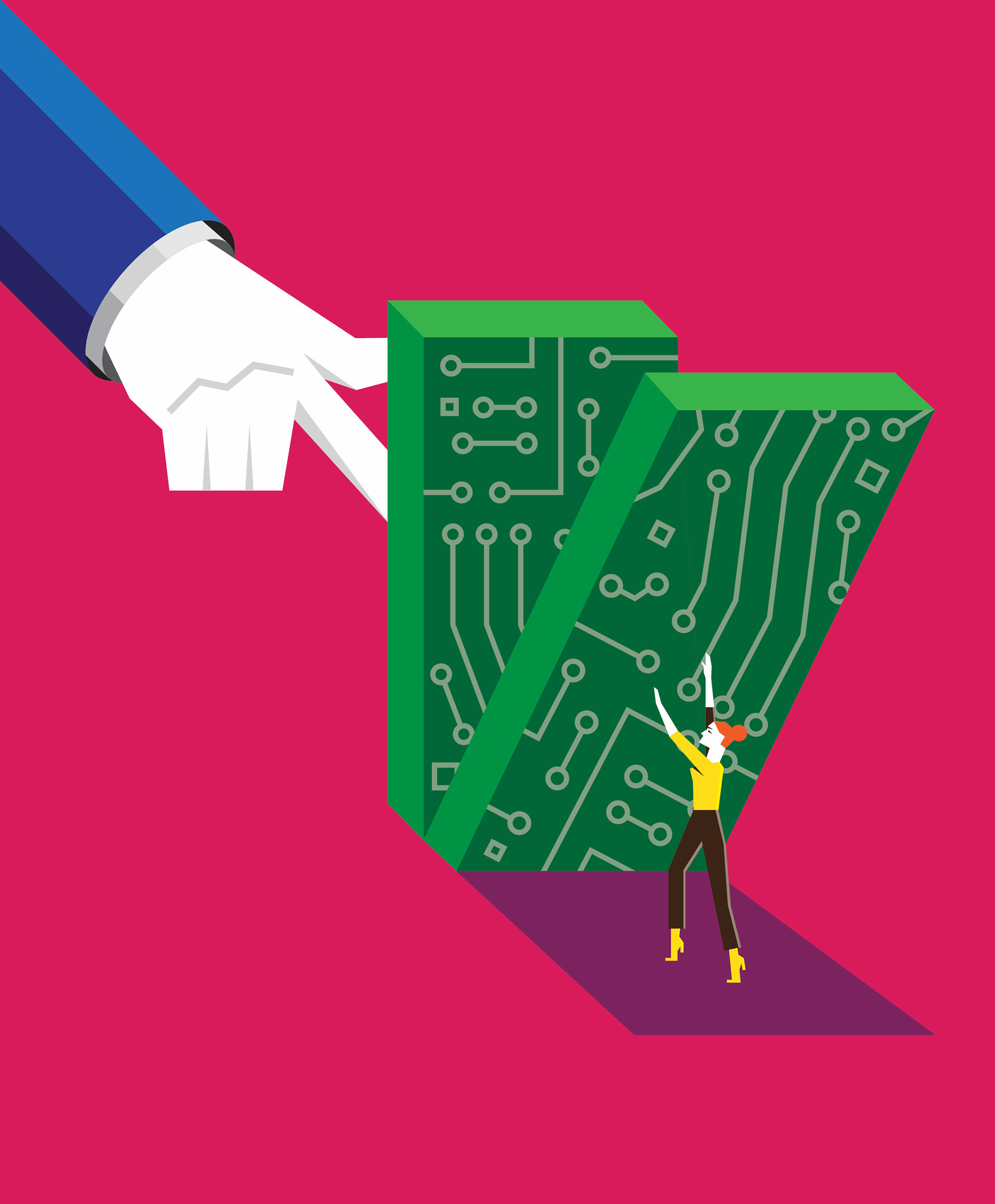 This was a collaborative editorial project where I was in charge of illustration. The article focuses on women entrepreneurs in Silicon Valley who fight against gender discrimination in the tech industry. The results are angular to compliment the women's fierce nature while minimal to evoke a tech feel.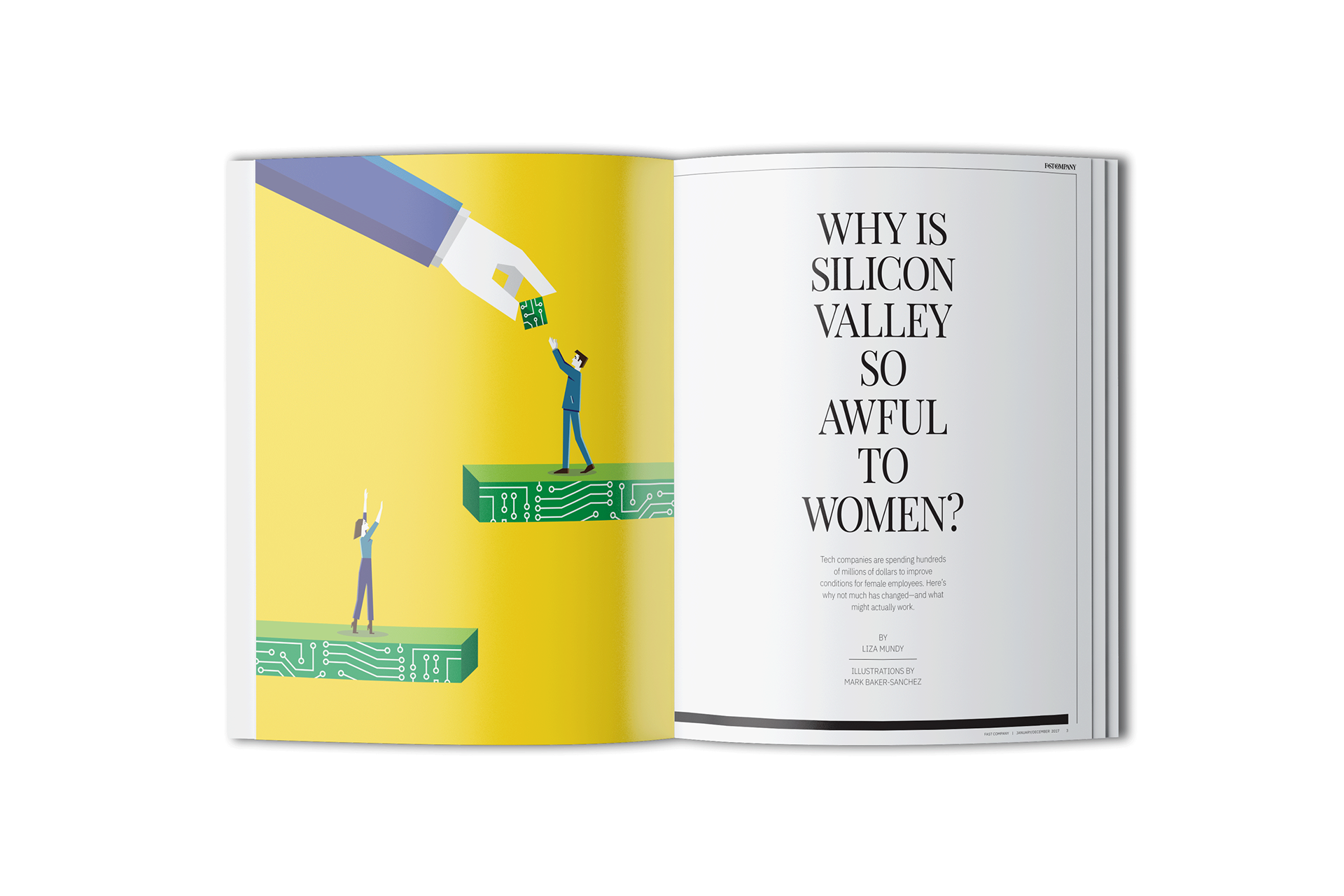 The opening illustration is meant to depict how men in the tech industry are given the upper-hand in advancement, especially when those in position to promote are men.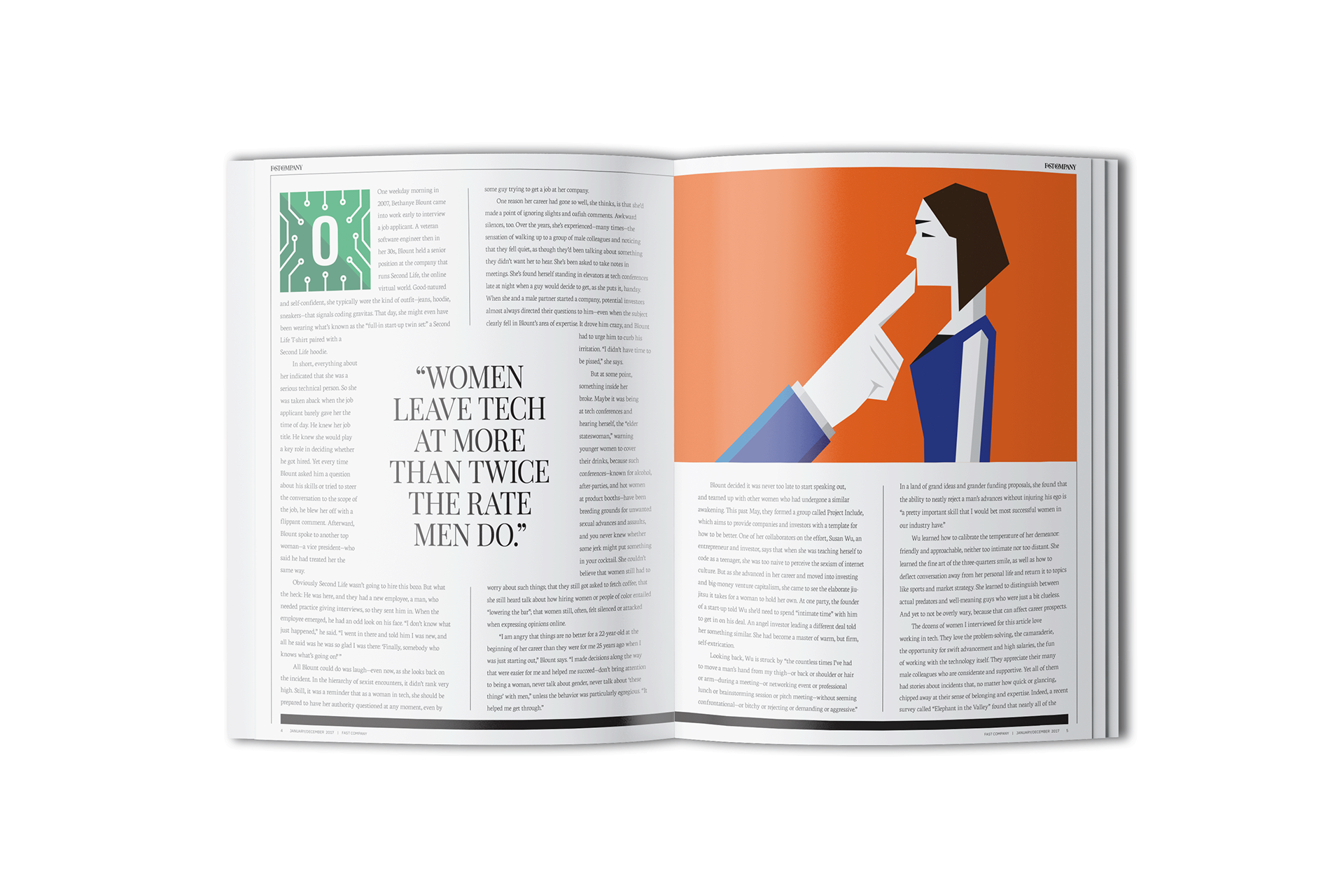 The second illustration conveys the silencing of harassment, abuse, and ideas of women by men occupying higher-up positions. This is the reason why women have the left the industry at more than twice the rate men have.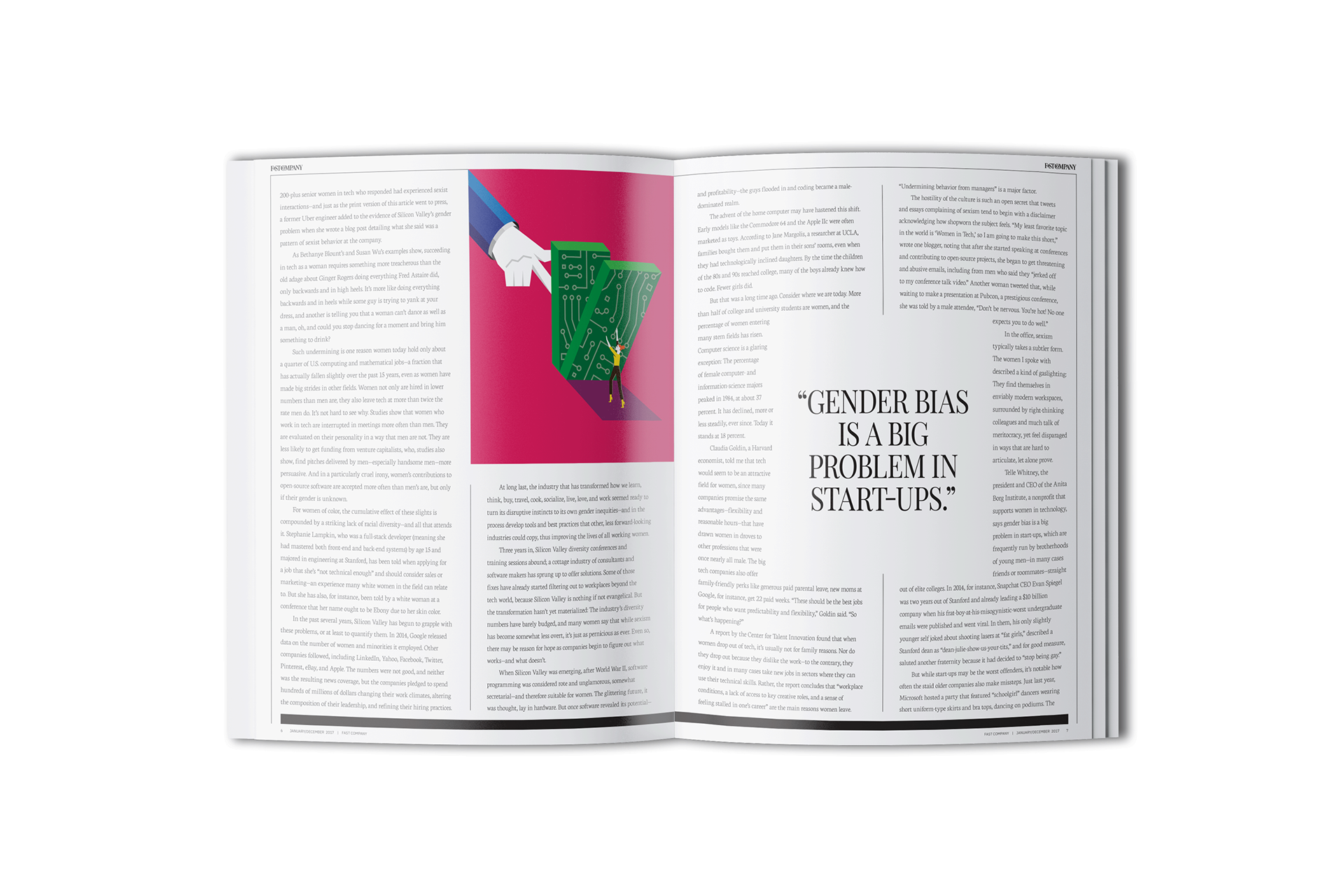 The final illustration depicts the tenacity of women and how they stand ground not only in their careers but as individuals despite some men wanting to crush them due to gender bias.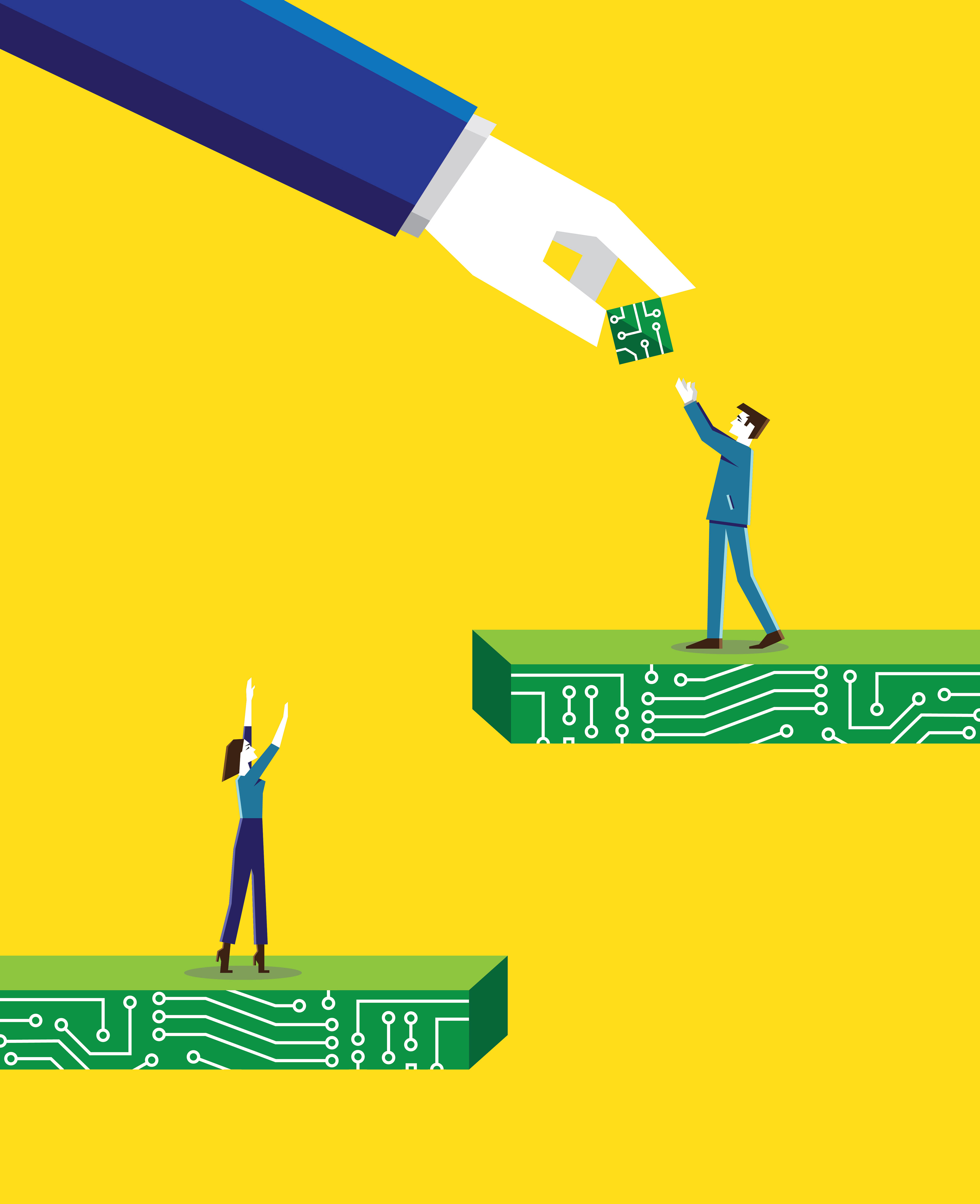 Completed in collaboration with Jesse Knight. Visit their portfolio below.
Illustrator/Design Director: Mark Baker-Sanchez