DONE ISSUE II
 is focused on mental health and explores the many ways in which our well-being is ever connected to our intersectionalities. From our sense of style to our gender identities and from the color of our skin to what we do for a living, our mental health is impacted by who we are and what we experience in life.
Through this ISSUE, we hope to shed light on people who persevere despite all they've been through and are currently going through to uplift anyone who is hurting. In the era of a deadly pandemic, overt racism & political unrest, the traumas of the underrepresented have spiked yet so has the need to make ourselves heard. And we will be heard!
In honor of Black History Month 2021, DONE launched online, including a collection of limited edition prints for its Spring/Summer 2021 release. Learn more about ISSUE II
&
how to claim a limited edition print copy.
Social Constructs Confine Our Minds
This release showcases 64-pages of beautiful content printed in Paris on FSC®
&
PEFC™ certified paper in an oversized broadsheet format. Every page features original works including writing, poetry, prose, photography, illustration, and fashion design from the incredible talents of Belinda Barbosa, Johnathan Johnson, Harlie Montez, Mara Francesca Padilla, Tauri Partin, Miguel Angel Salgado, Otgontuul (Augie) Sanjaa, Zainab Shipchandler, Alex Slim, Troi A. A. Speaks, Katherine Stiles, Jazmín Ramirez, and Jeanette Ramirez.
*See the full masthead at the bottom of this page.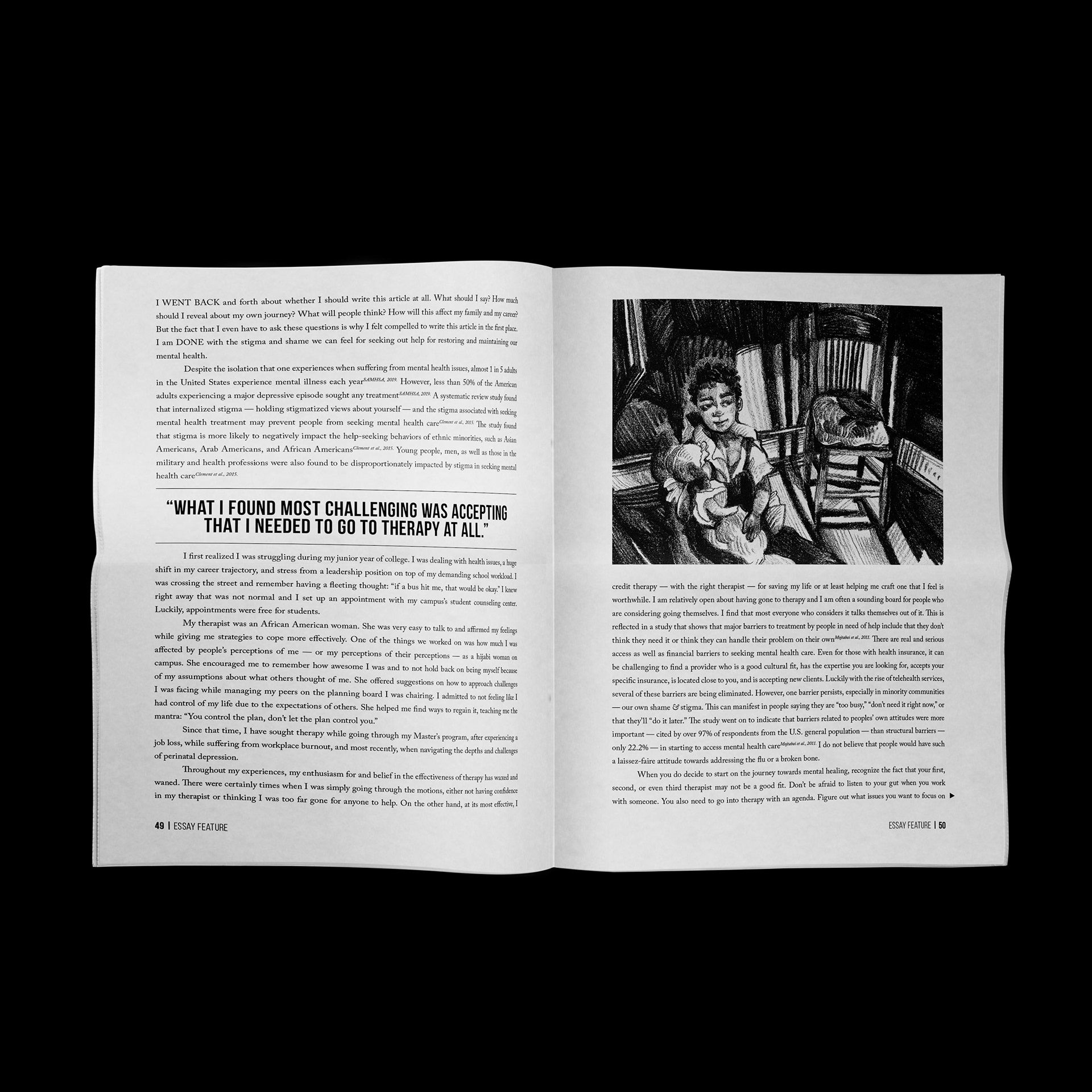 *Learn more about DONE ISSUE II & print copy availability here
Social Constructs Confine Our Minds
Spring/Summer 2021
FOUNDER, EIC & DESIGN DIRECTOR
Mark Baker-Sanchez
Iliana Baker-Sanchez
Harlie Montez
Zainab Shipchandler
Troi A. A. Speaks
Alex Slim
CONTRIBUTING PHOTOGRAPHERS
Johnathan Johnson
Jazmín Ramirez
Belinda Barbosa
Mara Francesca Padilla
Jeanette Ramirez
Augie Sanjaa
Katherine Stiles
AUGIE
Miguel Angel Salgado
Uniiit
PRINTNEWSPAPER International, Paris
64-pages
Broadsheet / Folded / Greyscale
FSC®
&
 PEFC™ certified paper