That Photo School
 a.k.a. TPS — is an online membership founded and taught by Justin Clemons, where photographers that aren't comfortable with lighting are guided in a simple and consistent way of learning that empowers them to shoot creatively and with confidence, making them ready for any lighting situation.
Graphis Poster 2024 Gold Award Recognition
I'm grateful that my creative work for That Photo School's AWAKEN Show
has earned me a gold accolade in the Graphis Poster 2024 Awards. This project is showcased on the Graphis website
here
and in the much-anticipated Graphis Poster 2024 Awards book, both print and digital.
Challenge, Objective & SMIT
That Photo School
was re-launching their annual advanced member showcase, which had come to a halt due to the pandemic. They wanted to come back with a bang and did not want the event to be seen as a "student photography" show, but instead a professional and high-level exhibit.
TPS needed visuals that would elevate the work and captivate the community, with the goal of driving foot traffic primarily within the professional visual communications scene. The concept for the show was "Awaken" and the members were creating work centered around this idea. The final design presents the member's work as nothing short of exquisite and further reflects the "Awaken" concept.
— Custom designed mark. Hand drawn and then custom designed in illustrator.
— Custom poster system. Projected onto walls in event space.
— Discerning photo selection for posters. Manipulated imagery where needed to fit posters.
— Custom social media assets for feed and story environments.

— Drove high foot traffic of 500+ attendees to event space at FLOCC on night of event.
— Poster designs caught the attention of various professionals in the creative field including editors, creative directors, art directors, art buyers, professional photographers, illustrators, designers, advertisers, and the broader visual arts scene of the Dallas/Fort Worth area.
— Caught the attention of local and national professional creative organizations including Where Are the Black Designers? and the Dallas Society of Visual Communications.
— Led to exhibiting photographers to sell high volumes of work to patrons. Some members sold out completely.
— Led to increased acquisition for the TPS Fall/Winter sign up period.
The mark was hand drawn and custom digitized to give a sense of liveliness and varied poster layouts were created to shift based on selected imagery.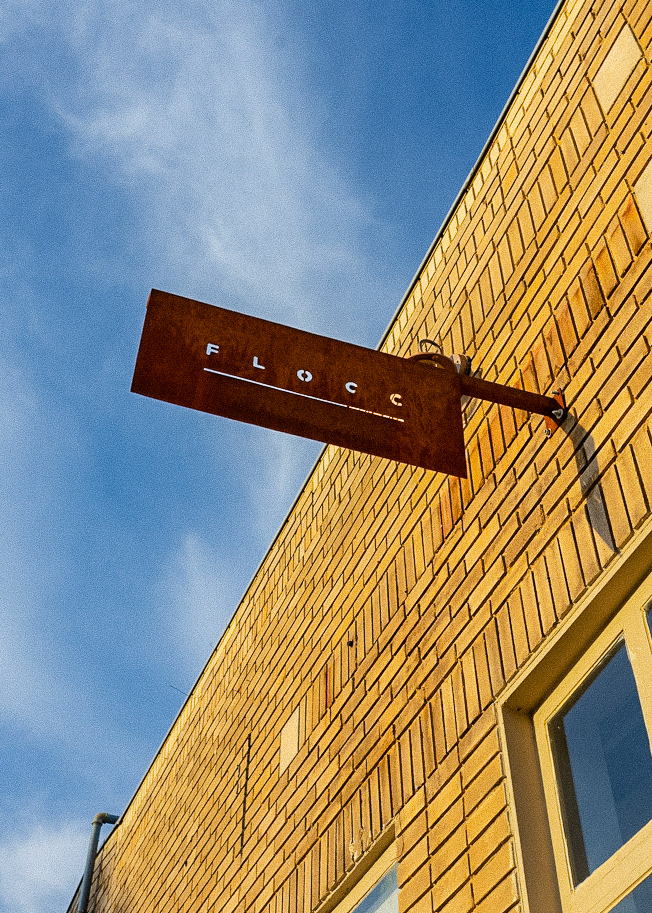 Art Direction
&
Design: Mark Baker-Sanchez